With any luck, today will be the last Wednesday with my Clapotis... Well, it had better be, as the deadline is this Sunday!
I'm finally on the decrease rows, so everything should be a little quicker from now on.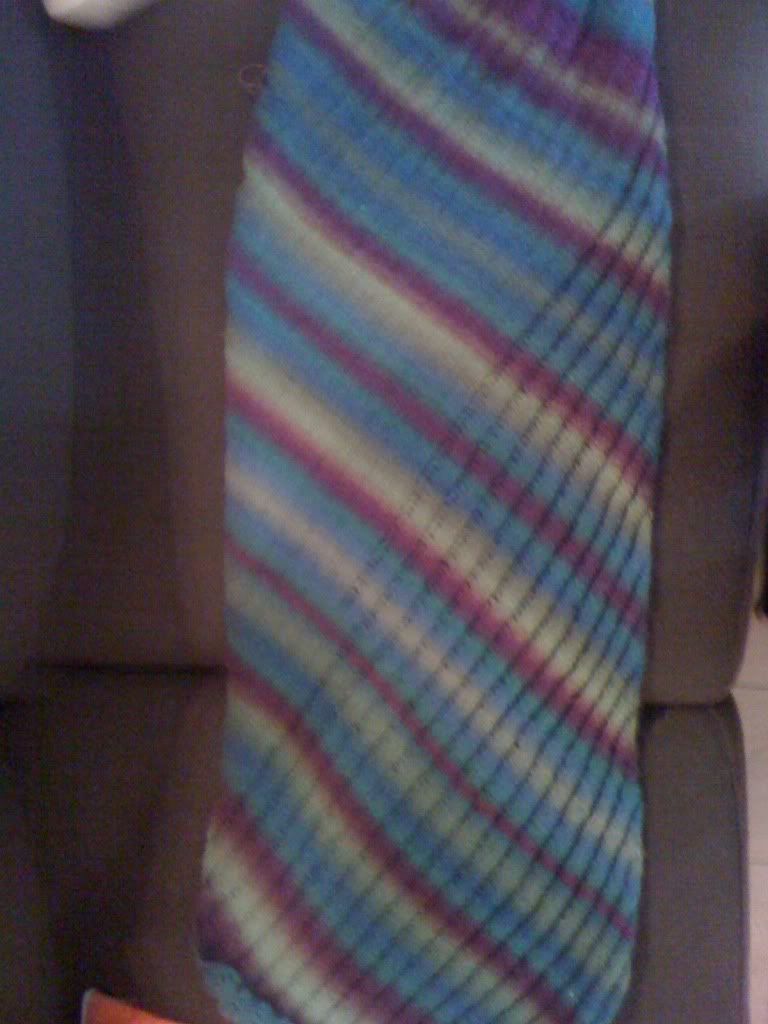 It's a little shorter than I had intended, but I'm ok with that.
So, hopefully this will be making an appearance on Friday, as a Finished Object *crosses fingers* Must knit like the wind!
For more WIPW posts, head over to
Tami's
.
(sorry for the blurry photos - I was in a bit of a rush this morning!)